The prize amount depends on several factors that you input, including your weight loss goal. You only get your prize if you achieve your goal by the end of your weight loss competition. The average prize for goal achievers is $1,331. Weight loss is challenging – we supply the fun, motivation and accountability, but you have to supply the effort!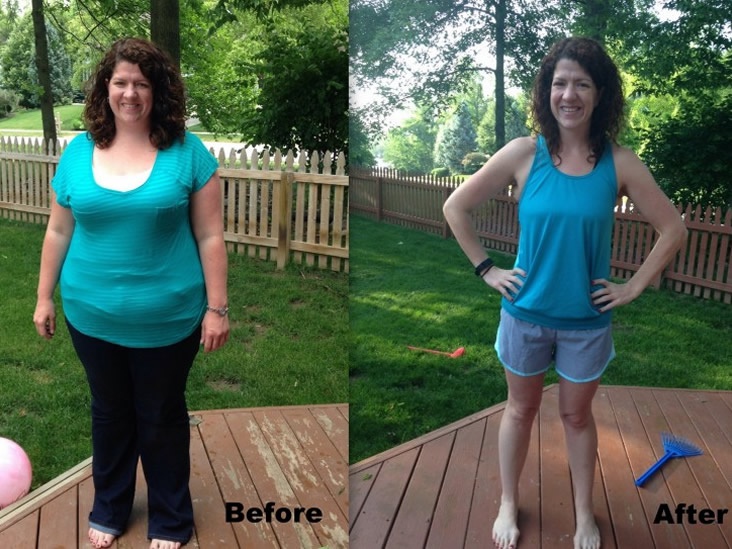 $4000
Name:

Kristin W.

From: Indianapolis, IN

Lost: 114 lbs

in: 12 months

Won: $4000

Normally here at HealthyWage, we write the success stories. But every once in a while, someone writes in and shares their personal story of weight loss and we just have to share in their own words. So here is Kristin and her 114-lb weight loss success story, in her own words:
My name is Kristin W., and as of this morning, I have officially won my HealthyWage bet, lost 114.5 pounds and won $4000!
I started with just walking and tracking my food using MyFitnessPal. I started around 1200-1500 calories a day, and have gradually increased my calories so that hopefully maintaining my weight will be a little easier and less a shock of adding a bunch of calories back in. I'm training now for a half marathon in the fall, and planning on a full next year!
At 278.8 pounds, I was miserable. I couldn't really play with my nieces the way I wanted to, and walking up stairs winded me. I avoided pictures or would work to make sure I was in the back so my head was all that was visible. Living that way is no fun…
After starting down a path to a healthy lifestyle, I now get asked to "play run" with my nieces and love every second of the fact that I can keep up! I am so excited to be feeling great and to being able to call myself a runner, and love any opportunity to "pass it on" and help others to reach their goals, too!
My HealthyWage bet was great motivation!!
Please let me know if there are opportunities for me to use my story to inspire others!
We think you did that just now Kristin, just by being you! Thank you for sharing and definitely inspiring others who are wondering if this is the right approach. Congratulations again on your tremendous success!
You Can Win Like
Kristin W.